OVER ONE HUNDRED YEARS OF SERVICE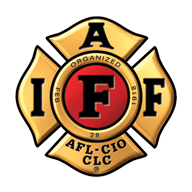 In Wichita Falls, as with cities all across America, the fire department was organized due to economic factors created by the insurance industry. The lack of a fire department in a city meant substantially higher insurance rates. In 1891, nine years after the city's organization, Wichita Falls organized an all-volunteer fire department. Instrumental in the foundation of our fire department was City Councilor John C. Zeigler, who was voted in as the first fire chief. In the first year of the fire department, $800 was spent to purchase a hook and ladder wagon, uniforms, and a bell to sound the alarm. Monthly meetings were first conducted at Alamo Elementary School located at 10th Street and Scott Avenue.
The first paid firefighter in Wichita Falls was Joseph L. McClure, hired in 1907. He would be available for call 24 hours a day, seven days a week. In 1913, McClure became the first paid fire chief in Wichita Falls.
By 1909, the city of Wichita Falls was growing. The Floral Heights subdivision was being developed by J.A. Kemp, overtaxing the limitations of the fire department. On September 28, 1909 a motorized fire engine was ordered from Robinson Fire Apparatus Company of St Louis at a cost of $7,000. It would be the second motorized fire engine in the State of Texas.
September 15, 1915 marked the end of horse drawn fire apparatus in Wichita Falls. A new motorized ladder truck was purchased and the hook and ladder wagon was retired. Citizens of the community were saddened to see the romantic era of horse drawn fire trucks fade away. The period between 1907 and 1920 is when the mix of paid and volunteer firefighters slowly evolved into an all paid fire department. By the end of 1920 the Wichita Falls Fire Department consisted of 24 paid members, manning two fire stations with a third station in the works.
During the Great Depression, the City of Wichita Falls experienced a large decrease in revenue. In response to the loss of revenue, the city manager was forced to lay-off several city employees in all departments.  The fire department took the brunt of the downsizing, losing 22 firefighters in 1932. As the depression continued to jeopardize firefighter job security and public safety, members of the department took action. In October 1934, all 41 members of the Wichita Falls Fire Department petitioned the International Association of Firefighters (IAFF) to become members.  In May 1935, all of the members of the fire department officially became members of the IAFF, Local 432.
The goal of the firefighter's union was to provide job security and improve their ability in providing a higher level of emergency service to the community. This high standard of excellence has been the hallmark of the Wichita Falls Fire Department ever since.